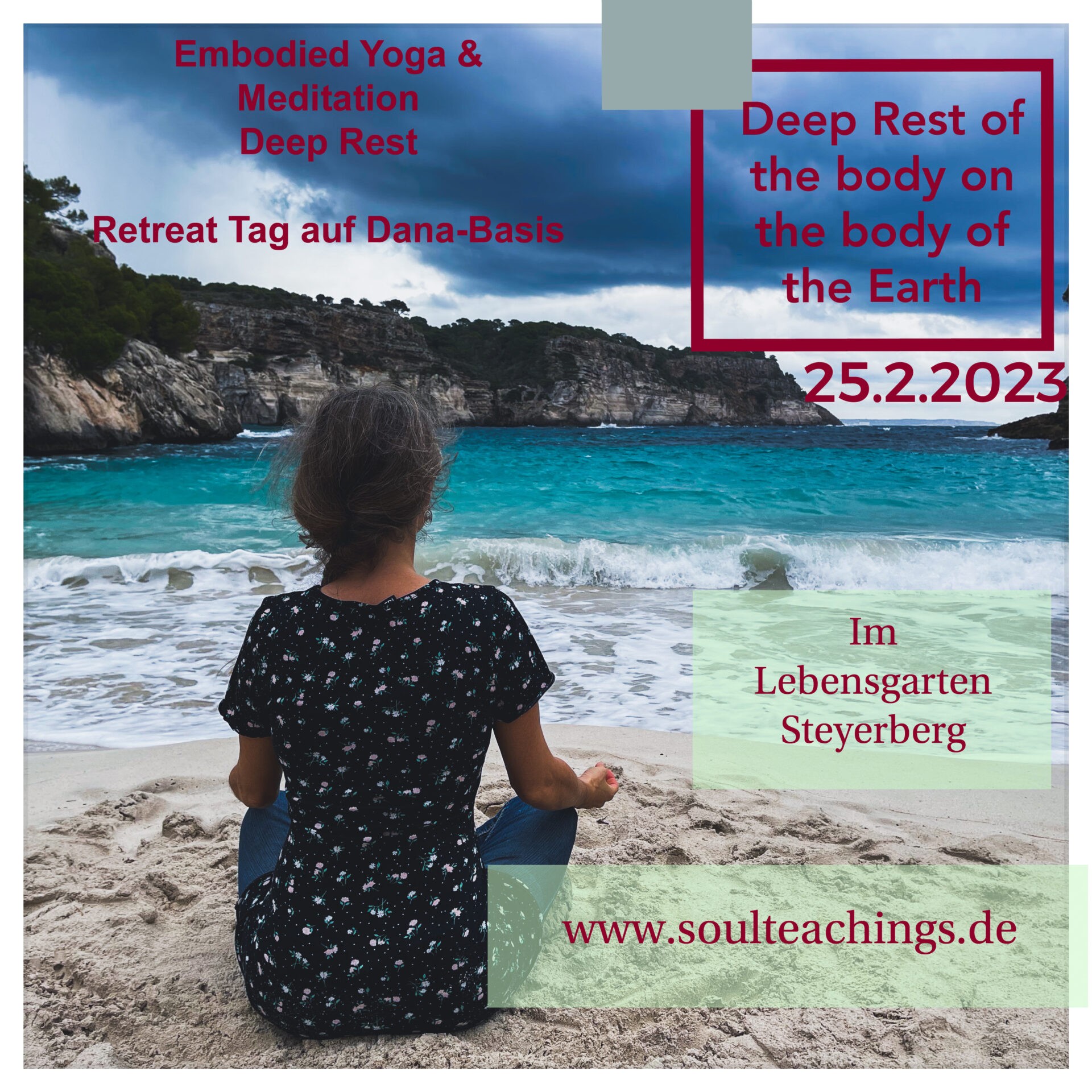 Embodied Yoga & Deep Rest – Day Long retreat
Embodied Yoga & Deep Rest – A day of going within and regulating your nervous system, meditating and being close with you. Saturday, 2/25-23, 10:30 a.m.-approx. 5:30 p.m.
Give yourself a gift of time out. A day just for you. To arrive in your body, to discover and stretch it with your very own intuitive, slow movements, to gently turn towards your spine. A day in which your breath, your body, my hands and my voice will guide you into a deep calm that arises entirely from yourself.
Just ground, ground and let go. We invite slowness and awareness.
There will be space for what moves you, especially you can find this space in your body and allow yourself to be there with all that makes you, to accept and move through all that is alive in you.
You are invited to be as you are, with your light and with your shadow.
I cook for you organic vegan 🙂
From 10.30 a.m. until about 5.30 p.m.
You pay what this day is worth to you. At the end of our time together there will be an opportunity for you to give Dana. Please also read this article about this Buddhist practice!
To reserve your place and for the administration I ask for a registration fee of 25 Euro, which will also be kept in case of cancellation.
My IBAN at the Sparkasse Nienburg: DE 2565 0106 0036 2990 55
The course will take place in the Lebensgarten Steyerberg. Online participation is possible.
For more information about my practice please have a look at my website. I am happy about the registration for my newsletter!
Hourly Schedule
Neuer Tag